Bakewell, Stanage and Edale
Posted by Sam Harrison on February 4, 2014 at 19:36.
bakwell climbing edale edale skyline fell running peak district stanage edge
I haven't been to Bakewell for many years; if memory recalls correctly the last time I spent any time there was back in my teens on a backpacking trip with my Mum and Dad. I was hence eagerly anticipating last weekend's trip to the town, when Lorna and myself joined a group of my school friends from Chester for three nights in
Victoria Cottage
, a lovely holiday cottage just a few minute's walk from the centre of the town.
I was also looking forward to the trip as an opportunity to make the most of being in the Peak District and sneak away to Stanage and Edale for some great climbing and running. So, after a pleasant walk around Bakewell followed by a visit to one of many tea shops for a cup of coffee and a Bakewell tart (what else?!) on Saturday morning, Lorna and me drove the short distance to Stanage for a run along the edge, which was predictably windy and wet but good fun nonetheless.
Climbing at Stanage Edge
The following day, when the weather was much better and the sun was shinning brightly, we packed our climbing gear and headed back to the crag. It was equally as windy and therefore very chilly, but we still managed two routes before semi-frozen hands dictated we call it a day. There were namely
Grotto Slab
(Diff) and
Button Wall
(VDiff), and for both of us were the first time we'd been climbing outdoors since the Alps last summer. I do enjoy gritstone but I did find myself missing the good hand holds and easy-to-find protection our local limestone offers.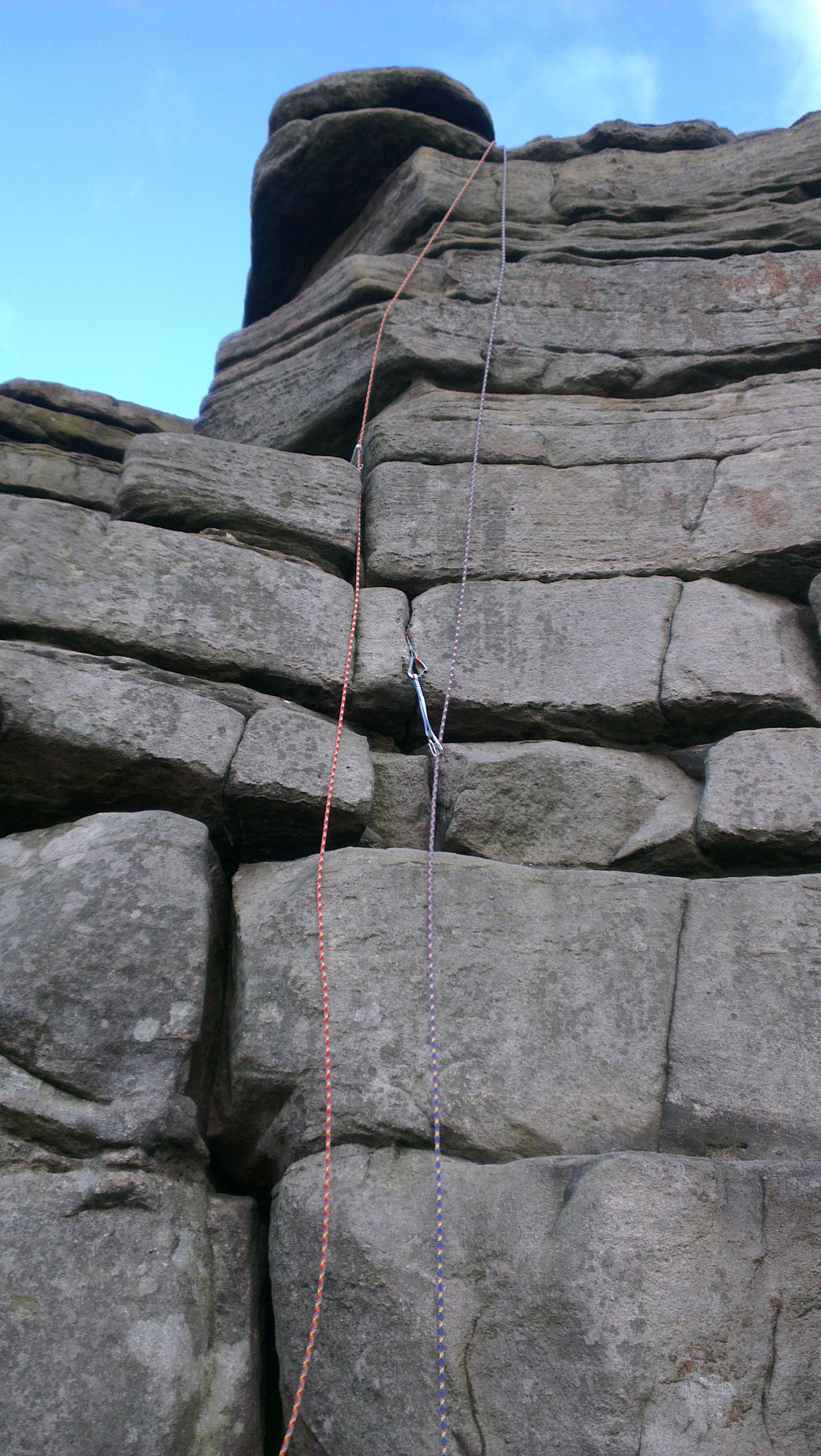 ​
​
Running around Edale
The following day it was time to make the journey back to Lancaster, but not before dropping off in Edale for (on my part at least; Lorna went for a walk instead) a quick reccé of the Edale Skyline. Entries for the race opened a few days earlier and so I thought it was probably good timing to convince myself I had the fitness to actually run the route. We parked up at Mam Tor, which was mainly to avoid the parking charges in Edale (the Mam Tor car park is National Trust and therefore free to members), but also had the added advantage of knocking off a good deal of the ascent. From there I ran along Rushup Edge and onto Brown Knoll, before returning along the other side of the valley past Edale Rocks and Grindslow Knoll. The wind was equally as ferocious as the previous days and I struggled to stay on my feet at certain points. I missed out on Win Hill and instead headed straight for Loose Hill and the ridge along to Mam Tor, returning to the car 3 hours and 10 minutes after I began.