The Long Mynd and the Clwyds
Posted by Sam Harrison on March 4, 2014 at 09:38.
cilcain clwyds long mynd moel famau shropshire
Visiting my Mum and Dad in Chester a few weekends ago gave us the chance to explore a range of hills that I haven't been to in many years and have little recollection of. The Long Mynd is a chain of mountains - indeed, the name translates as the "Long Mountain" - within a larger Area of Outstanding Natural Beauty covering the Shropshire Hills. The high point of the range is Pole Bank (516m), which was one of a two summits we visited on a
walk from Church Stretton
.
Starting from the National Trust car park in the Cardingmill Valley, we first descended to Church Stretton itself before starting the very muddy ascent of Ragleth Hill. The weather was very changeable; a mixture of bitterly cold wind, showers and the odd patch of sunshine accompanied us for most of the day. This gave us great views over the Long Mynd on the other side of Church Stretton, as well as the bands of rain moving in our direction. Our ascent onto the Long Mynd via Minton after crossing the A49 was equally as muddy.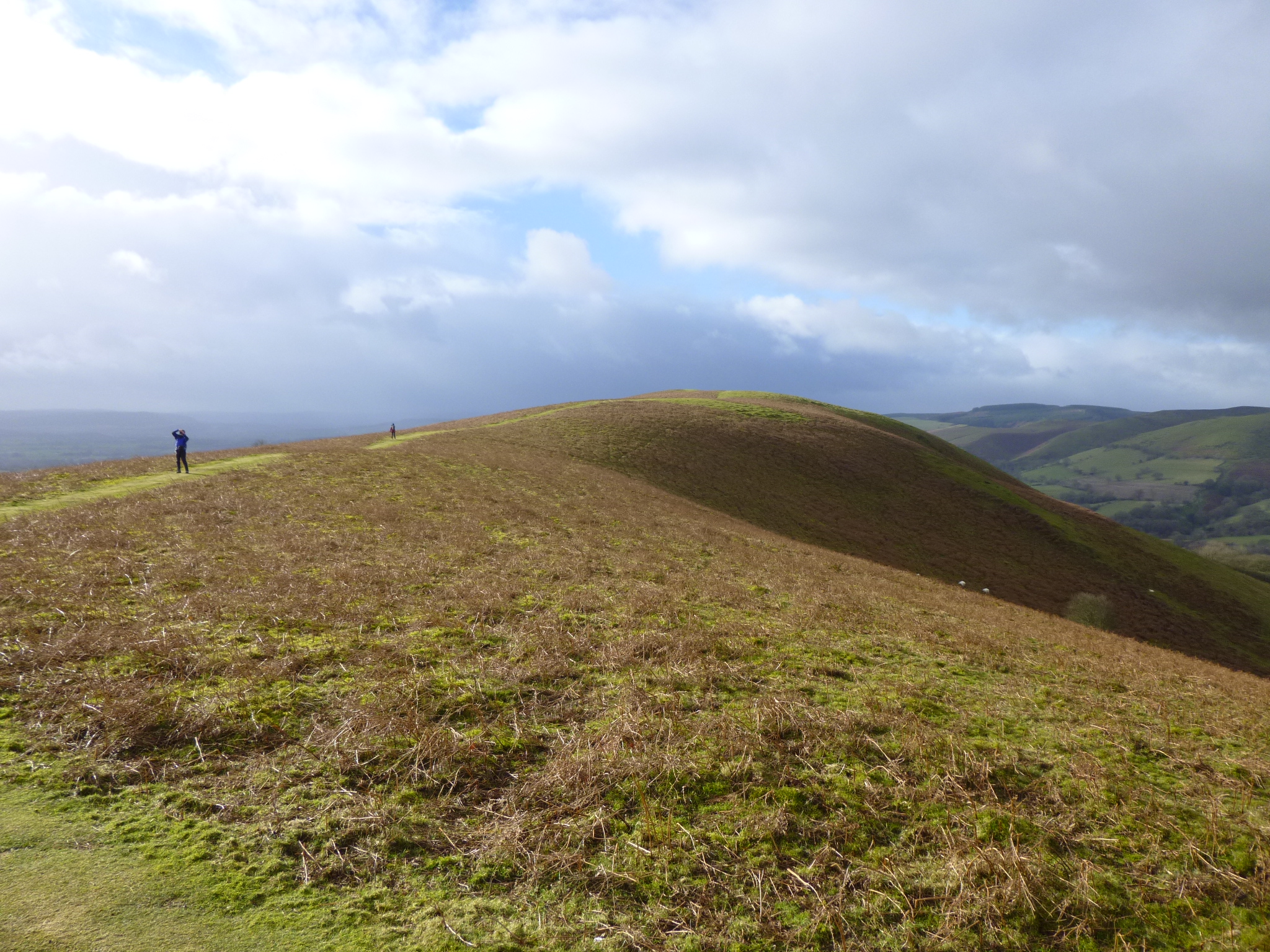 The weather closed in soon-after, and on the ascent of Pole Bank the rain and hail turned to snow. This made it no less of a thoroughly enjoyable walk, however, but it did make the coffee in the National Trust café at the end all the more welcome!
The following day the forecast wasn't much better and so we thought a more local option would make most sense. The trusty Clwydian ridge loop from Cilcain - a five-mile loop gaining the ridge just north of Moel Dywyll and leaving it over Moel Llys-y-Coed - was decided upon. Fortunately the bad weather seemed to pass through on the drive there, and we were left with clearing clouds and pristine white snow, giving some great views out over north Wales. We've done this walk countless times, but it never seems to lose its appeal. The Clwyds command a very panoramic position and on a clear day all the summits of central and southern Snowdonia can be seen clearly. It's particularly satisfying when you can see the bad weather caught on the Snowdon range, Glyders and Carneddau whilst you're left glorious sunshine!
​
​
​
​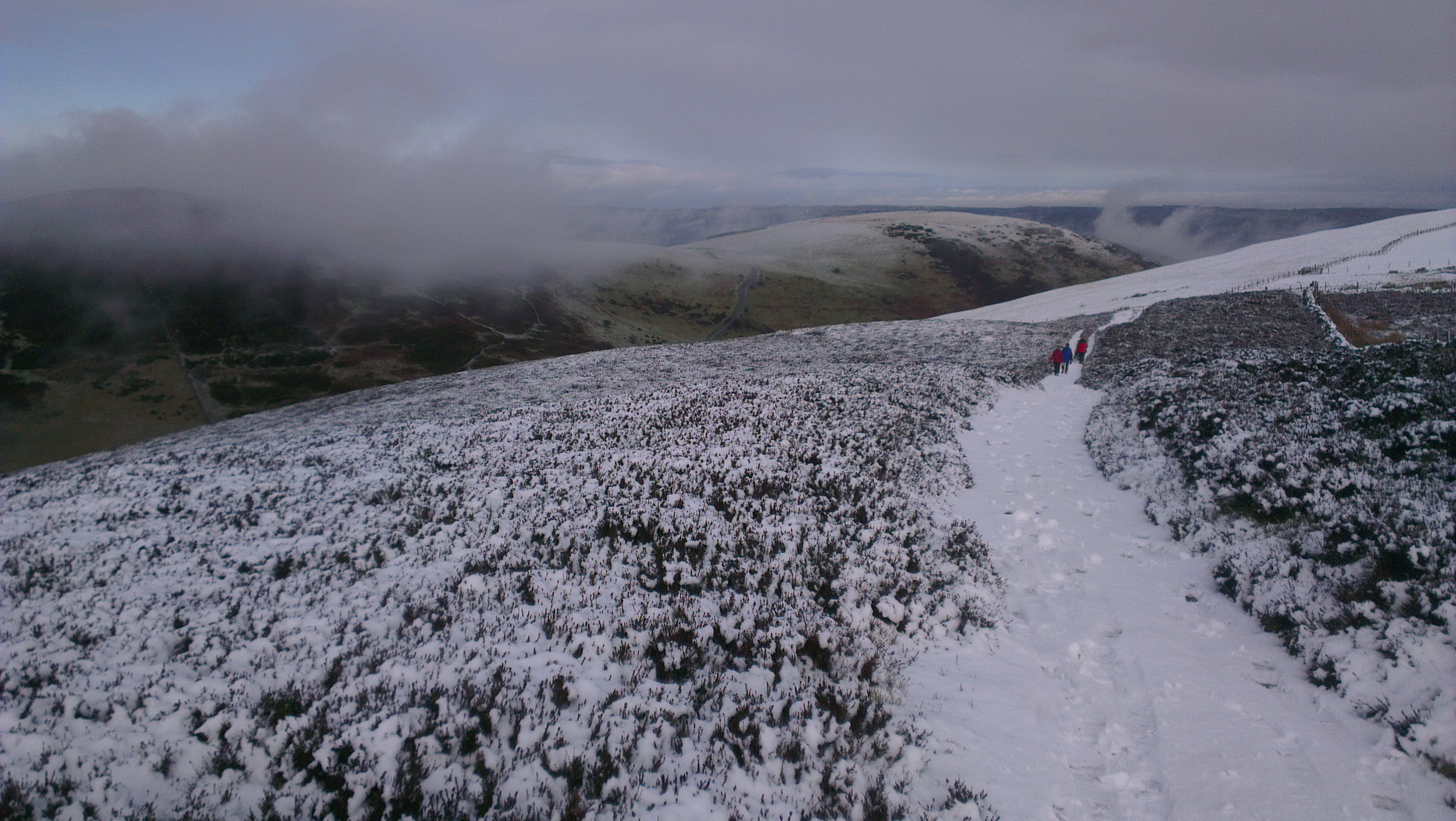 ​