On the rough stuff from Penrith to Staveley
Posted by Sam Harrison on September 8, 2015 at 21:04.
cycling high street mountain biking mtb penrith staveley thornthwaite crag
This is a monumentous occasion; my first ever post about a mountain bike ride! It's hardly surprising really, given the infrequency I go out on my mountain bike (two years ago was the last time), which is a bit stupid really given how much I enjoy it when I do. Mental note: must go out on more mountain bike rides.
A few years ago, Richard suggested a ride from Penith to Staveley, via the High Street hills, but for one reason or another it wasn't until last week that we finally got around to bringing the plans to fruition and embarking on the rather epic adventure.
I say epic without irony, because standing at nearly 30 miles, it is a pretty hefty ride. Especially over such big hills, and especially given the nature of the climb up from Penrith to the high point of the day, High Street. This 10+ mile slog was definitely epic; two hours worth of high-intensity slipping and slidding through all manner of grass, bog and general wetness, I was glad I'd been doing a lot of endurance training recently! The views were brilliant though, with Helvellyn's north-eastern corries and ridges forming the backdrop for most of the ride.
The terrain got a bit kinder when we got onto the more popular, path-strewn hills of High Raise and High Street, and it was nice to finally have a bit of descent. The bridleway which forms the Roman Road going over High Street veers off from the col between Thornthwaite Crag and Froswick, descending to Troutdale via a slippery and steep grassy track. Those with a bit more mountain biking ability than I would probably have flown down it, but my descent involved almost as much walking as it did cycling. I reached the bottom almost unscathed, except for ending up over the handlebars when the boggy grass I was aiming for was a bit deeper than I'd expected (at least it was a boggy landing!).
It was then just a case of a pleasant ride down Troutdale on some lovely single track, before meeting up with the Garburn Pass path and soon after picking up the road down to Ings and onward to Staveley. The choice of Staveley as the finishing location wasn't just because there is a train station there, the Hawkshead Brewery is too, making our two hour wait for the train rather enjoyable!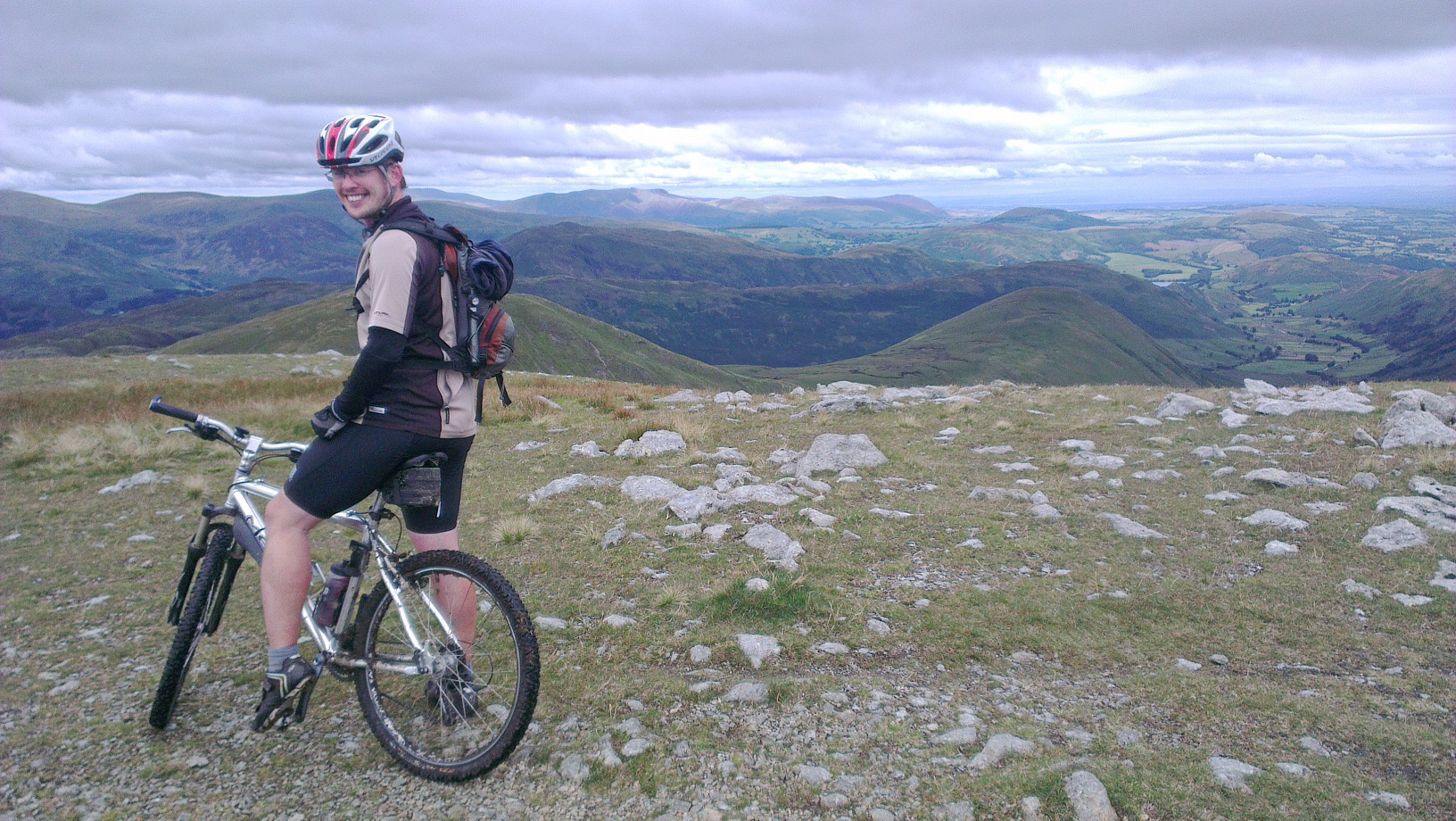 ​